One thing I really try to stay true to is making enough time to put together a nice homemade meal each night. Some nights get the best of me though and I find myself looking through my personal recipe book, flipping to the section labeled quick and easy. Thankfully, I've made some recipes over the last few years that allow me the ability to make a delicious meal for my family, without having to put in a lot of time or effort.
I love working with gnocchi because it's just that, it's delicious and it cooks up so quickly. I've added some yummy vegetables to play along with the summer mood. If preparing this recipe in a different season you could substitute the feta and edamame with pine nuts and cranberries to give it a fall/winter flavor.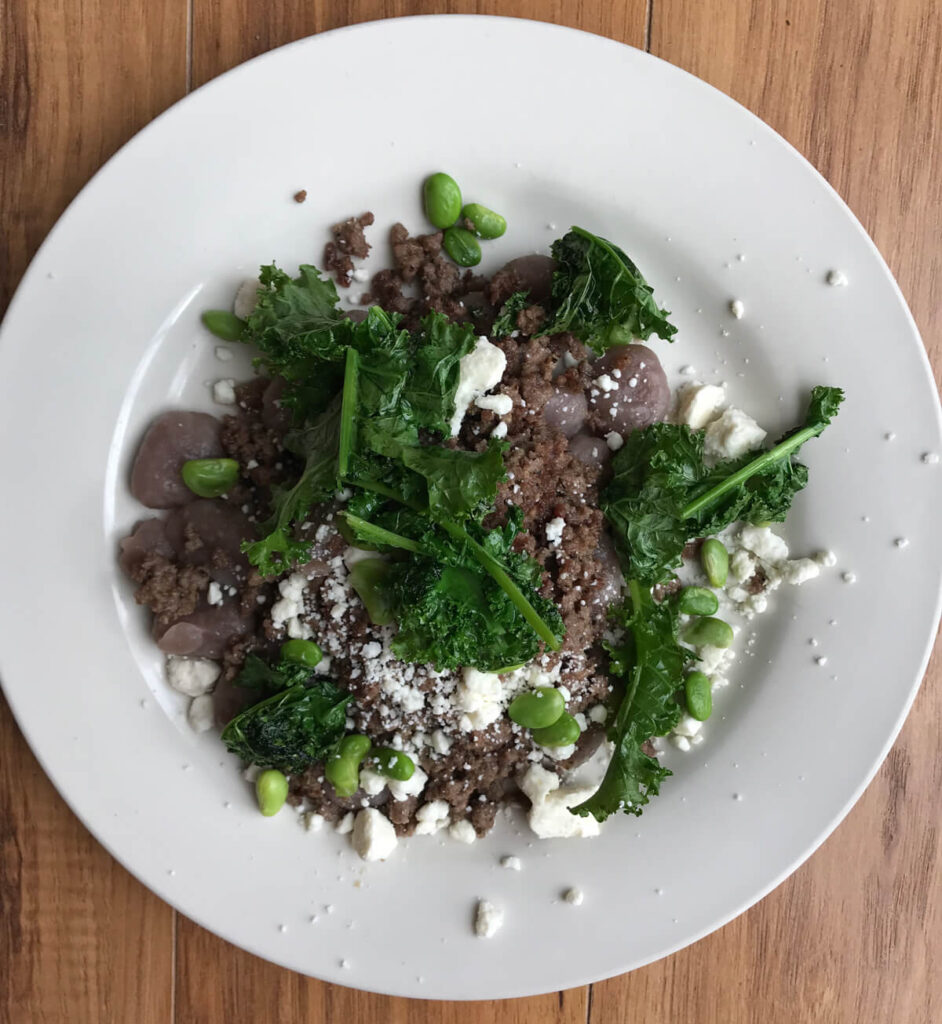 Enjoy the end of summer by spending time with family and friends outside instead of in front of the oven. This quick and easy gnocchi dinner cooks in under 30 minutes!
---
Serving: This recipe is for 2-3 people. Add in more meat and gnocchi for large parties.
Ingredients
2 LBS ground meat
1 package of gnocchi (usually comes in 16 oz.) For this recipe, I cooked sweet potato gnocchi.
1 bag of frozen, ready to steam edamame (mine came in an 8 oz. bag).
1 c kale
1 tbsp. sea salt. We use pink Himalayan
1 tbsp. ground black pepper
1 tbsp. garlic powder
Feta cheese to sprinkle on top
Dash of lemon juice for edamame
---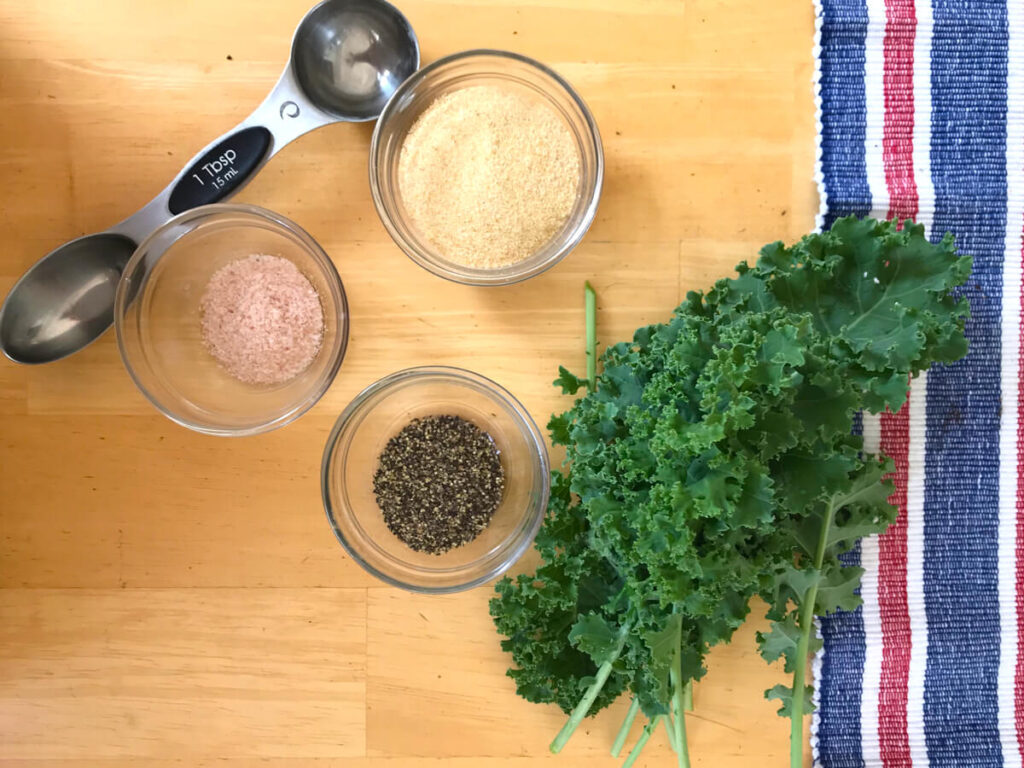 Directions
Drizzle a little olive oil in a pan on the stove and warm at medium heat. Add ground meat add-in, pepper, garlic powder, and half of the salt. As it cooks chop meat with the end of the spatula, separating meat and cooking evenly.
As the meat cooks, boil water and cook gnocchi according to directions on the back of the package. Once water boils and the gnocchi is added it will only take 3 minutes to cook. When the gnocchi floats to the top it is finished cooking. Drain and set aside.
Place the (now empty) gnocchi cooking pan back on the stove and let the kale cook for one minute. (you do not have to turn the stove back on just place the pan back on the burner that is warm).
Microwave the edamame in its steam ready bag. Once finished steaming, remove from microwave, open bag and let the steam out. Add in a splash of lemon juice and the remaining sea salt. Close bag and shake to evenly disperse the added ingredients.
Assemble the cooked food on a plate in this order: Gnocchi, meat, kale, edamame, and top with feta cheese.
---
Enjoy with family.